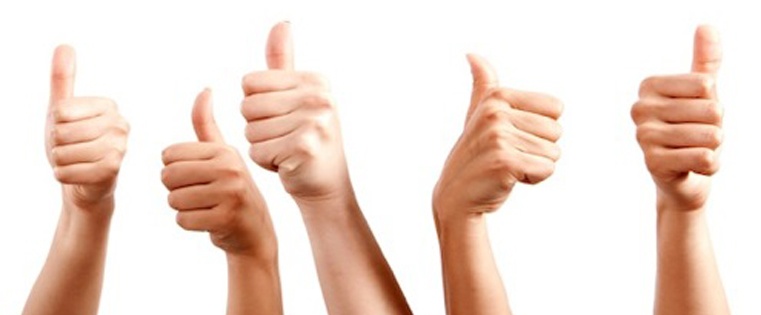 As an up and coming business, you have a lot of things on your plate, right? You're in a stage of growth, new employees are coming on board, and you've got a pretty strong name in the local community but you'd like to take on a bigger market. You're doing everything the 24 hour day will allow minus time for sleep, usually. So what about those online reviews you don't have time to worry about? Who actually reads those anyway? Unfortunately, a lot of consumers read those reviews and they can greatly affect your business.
Webrepublic put together some numbers on consumers and their review-reading habits. 72 percent of all consumers search for online reviews and are swayed by things they read. The only input trusted more than online reviews are those coming from family and friends. Through the internet, the opinions of strangers have become an incredibly powerful source of information and have the ability to greatly influence consumer behavior and purchasing processes. It is in your best interest to get into a habit of reading these reviews and responding — both good and bad.
It goes without saying that positive reviews are what all businesses aim to receive. However, 30 percent of consumers presume that the reviews are fake if the only feedback they see is positive. It is impossible for a business to please absolutely every single individual customer that comes through the door. If that is a goal for your SMB, you are fighting a losing battle. There are always going to be angry, dissatisfied customers, many without valid reasoning. But a negative opinion or two mixed with all the positive reviews won't ruin your business. Take it in stride, learn from it if possible, and move on!
The simple bottom line is, the correlation between positive evaluations and sales is unmatchable: products with positive reviews sold 200 percent more than those with no ratings. What may seem like an annoying task of constantly reviewing the reviews will payoff in the long run. Companies with a strong review presence can build trust in potential customers without much effort. And businesses with higher rating and number of reviews have increased SEO ratings, especially when it comes to local searches.
Instead of add this to your never-ending list of to-dos, we are able to take the heavy part of this load off your hands. Our stress-free reputation management and review generation platforms make this decision a no-brainer! Your company can effortlessly generate and market consumer reviews! We help you establish a solid standing for your brand, increase your SEO, and utilize the feedback to make customers even happier! What once was a reactive approach to reviews becomes proactive and continuously working to increase positive reviews and customer experience.
Online reviews, as much as we may hate them, are here to stay. And their numbers are growing each day. No longer is word of mouth the best way to learn about a product. We can now piece together an expected experience from a business, via a previous customer, without stepping foot near the building. The management of your company's online reputation and reviews is vital to your success. We know your schedule is packed and we'd like to help you free it up. Let us take this part of the work off your hands!
Has your product, service, or company received a bad review for no good reason? Let us know how you handled it below.
Other Sources:
https://www.linkedin.com/pulse/how-important-online-reviews-your-business-vee-popat
https://webrepublic.com/en/blog/2015/1/29/everything-about-online-reviews/