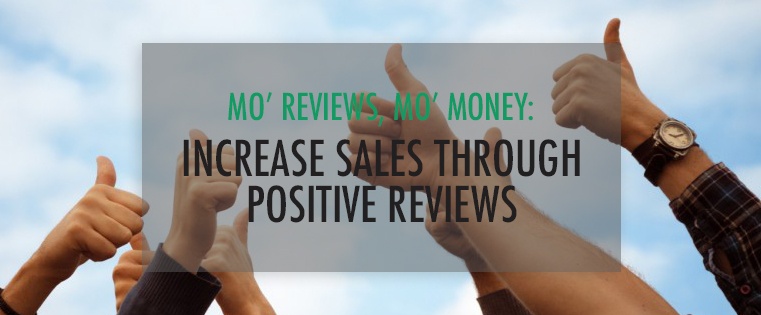 Looking for a quick sales booster for your dealership? Last month was a little slow and you need to make up some ground this month? A simple fix is to start generating more online reviews. 90% of customers say their buying decisions are influenced by online reviews.
But online reviews are from customers who already made a purchase, we want consumers who are currently looking for a vehicle.
Yes, reviews are from past customers. However, a positive review encourages the next customer to purchase from your dealership. And someone is always in need of a vehicle.
Bottom line: reviews can increase your sales. How? Through increased leads and boosted SEO.
Increases Leads
Without previous experience, a consumer is unaware of the buying process at your dealership — is it quick and easy, long and stressful, or somewhere in-between? Are the salespeople friendly or forceful? Are the vehicles good quality or do they sell lemons?

Reviews from fellow consumers help build a sense of trust for your dealership. You can position your advertising to convey a sense of trust at your dealership, but reviews tell the real story. Reviews are from real people, who had real experiences at your dealership; people fellow consumers can relate to, rely on, and trust. And, in turn, causing those in the market to trust your dealership to provide the promised experience. More reviews, and therefore higher trust, convert the casual browser to an in-store customer.

Boosts SEO
The big benefit of SEO, search engine optimization, is your dealership moves to the top of the search list for free. Search engines look for fresh, unique content on your website, rather than never-changing, static content. Each review your dealership receives is a new piece of content, providing that much-needed SEO boost.
A very unique bonus for reviews, is they contain keywords and similar phrasing to what other consumers are searching for. The people writing the reviews often use the same language that consumers looking for reviews will use. This means the search terms used will more than likely be found within reviews.
But, managing reviews takes a lot of time, my dealership doesn't have that kind of time.

Managing reviews may seem like an overwhelming process, but rest-assured, you can do it! Download our guide on how to develop a strong review generation and management process at your dealership. And in no time the awesome online reviews will start flowing in and you'll watch your sales boost!