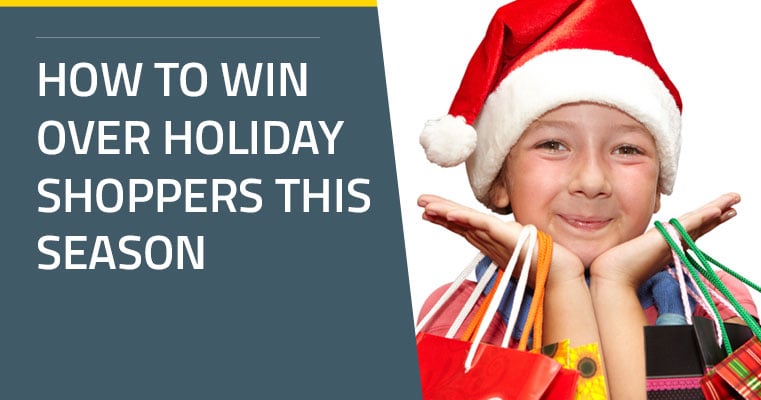 It's that time of year again. While decking the halls and ringing the bells, you know people are on the lookout to buy more stuff this time of year. Do you have a plan on how to keep them coming to your door? You can win over holiday shoppers this season. And no, it's not all about toys.
We have found that today's market is looking for immediacy. We can thank those mini computers we all carry around for that. Yes, smartphones. Nearly 70% of smartphone users are looking for the most relevant information when doing an online search. Loyalty to a particular company is a thing of the past when it comes to mobile searching.
Don't be afraid to use the mobile tools through your business. We know people are searching online, but many still end up buying inside our doors. It's all about getting them from the search to your door. There is something about that traditional holiday shopping experience. If you can make your business known, add your own touch, make your site easy to navigate, and highlight your offers you'll be on your way to win over holiday shoppers.
We have seen a shift to tech-savy mobile marketing in almost every industry. Pre-shopping is a big deal online. With this sense of urgency and moving a million miles a minute, many consumers look to do their pre-shopping online before running into the store to pick up their chosen gifts.
You might want to give your website a once over. Keywords are important for search engine optimization (SEO). "Where to buy" search queries grew over 85% in the last few years. So "where can I buy" accessories for my vehicle might be one phrase to have in mind.
Make sure you have enough in stock. While marketing strategies continuously change, one thing that we haven't seen fall off yet is procrastination. Yep, there are still plenty of people finalizing their Christmas purchases the week of Christmas, the day before, and even the morning of, and beyond.
Your holiday posts can continue after the holidays, too. Try out some contests through social media campaigns. Start highlighting them a month or so out, and follow on through the holidays. The more traffic you can drive to your social media sites can mean more website traffic and ultimately more foot traffic through your doors.
Finally, at Right Idea Media & Creative we know it is still important to keep it friendly and upbeat inside your doors, too. People are often looking for cheery and efficient shopping experiences as the holidays near. Win them over.