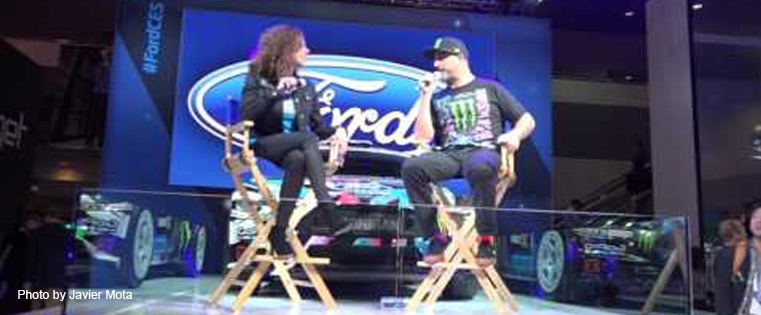 Months prior to the CES, it was rumored that Google and Ford would be teaming up to lead the automotive industry into a time of autonomous vehicles. However, the rumored partnership turned out to be untrue.
This year at the 2016 Consumer Electronics Show (CES) in Las Vegas, Ford and Amazon announced they are working together to connect the home and the vehicle. The two big name companies aim to create a communication link that allows consumers to speak with their smart homes from their vehicles and vice versa. These companies are coming together because they saw the need of consumers increasingly desiring to stay connected to homes while on the move.
This partnership will utilize Ford's SYNC Connect technology along with Amazon Echo to bridge the gap between home and vehicle. The SYNC Connect will link vehicles with the Amazon cloud-based voice service, known as Alexa, which allows consumers to access their homes from anywhere on the road. Amazon Echo is a hands-free, cylindrical tower, voice command device that gives consumers to opportunity to control their car from inside the home.
While on the road, Ford consumers can check to see if the garage door is closed, control lights, thermostats, security systems and other internet-enabled smart home devices from their cars. While at home, users can start, stop, unlock, lock, find the car location, and get fuel information.
This video by Ford Media shows just how this partnership will look.
This is only the beginning of the partnership, so many of the details are still to be determined and released. The release date is still unknown, but exciting things are coming our way!
Would you like to turn up the thermostat before getting home or schedule a time for your car to start each morning? Let us know below!