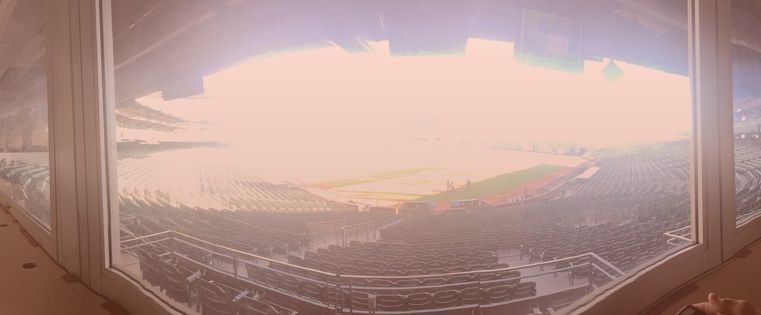 Each day is an opportunity to learn new things. YouTube is not one to sit in the back seat and watch technology develop. As one of the leaders in streaming advertising, YouTube has introduced something new and exciting into this arena.
This year, YouTube began supporting the upload of 360-degree videos. These videos allow the viewer to explore the filming area: look forward, backward, to the left, or right. Going beyond the "standard" view of most YouTube videos, we are now free to explore what is happening all around the video, check out all the angles while the video is playing. YouTube is bringing many of the features of virtual reality to its app - not only can you watch the video, but you can feel as though you're in the video! "Your phone becomes a window to a story happening all around you" Wilms & El Guerrab.
For now, the streaming is supported on Google Chrome and limited Android devices, with the development of other platforms, like iOS, in the works. Wilms & El Guerrab describe that the sensors on your phone allow the story to be interactive, so when you move your phone to various scenes, you unlock mini-stories within the story. YouTube has partnered with companies that offer 360-degree cameras in order to ease the process of creating and uploading 360-degree videos.
As many YouTube video creators and collaborators take the leap into 360-degree video options, the world of advertising will change along with it. Advertisers will need to embrace the 360-degree videos. These videos will allow brands to produce more immersive video experiences for consumers. Brands like Coca-Cola and Nike, have created 360-degree videos and brands like Samsung, Nestle, Mondelez, Anheuser-Busch, Walt Disney Parks and Resorts, and AT&T have created 360 videos using the platform of Facebook.
Engaging your consumers is becoming a requirement in advertising; the future of video is 360-degrees and it has become the present. YouTube has made the first move, the next is yours. How do you plan to experiment or market your company with 360-degree video? Let's discuss below!
Here are a few examples of 360-degree videos that may help spark your own ideas! You can enjoy the 360-degree experience by either holding down your mouse button while dragging the mouse in either direction if viewing on a desktop computer, or simply moving your phone while viewing on a mobile device (The video will move with you.. how cool is that?).
Article Sources:
http://youtube-global.blogspot.com/2015/12/specialdelivery-google-spotlight.html
http://gizmodo.com/youtubes-ready-to-blow-your-mind-with-360-degree-videos-1690989402
http://fusion.net/story/106108/360-degree-videos-are-the-coolest-new-thing-on-youtube/
http://youtubecreator.blogspot.com/2015/03/a-new-way-to-see-and-share-your-world.html
http://vrscout.com/news/facebook-360-degree-video-ads-live/
http://adwords.blogspot.com/2015/07/see-future-of-video-by-looking-behind.html