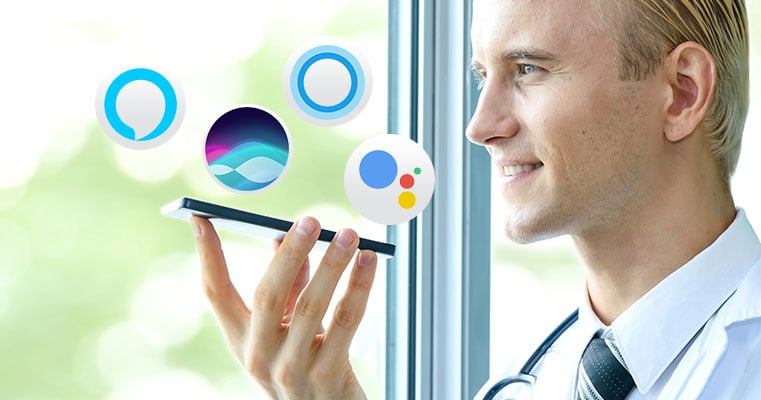 A growing number of Americans are turning to voice search to help them find all kinds of services. People already use this technology to seek health advice - it stands to reason that before long they'll be using it to find a doctor. We've created the following list to help your health system prepare to make this technological leap and stay ahead of the curve.
1. Keep It Mobile-Friendly
Since the bulk of voice interactions happen on smartphones, it's critical to have a site design that's easy to navigate on mobile. But that's not the only reason to embrace mobile - Google will actually first look for mobile-friendly experiences when populating its results. What your site looks like on a desktop should take a backseat. Websites with a clean, up-to-date code will have better luck producing new voice search answers.
2. Update Your Public Information
Make sure all the information that pops up in a search for your healthcare system is up-to-date and accurate. This includes not only the usual suspects like name, address, phone number, and hours of operation, but also things specifically pertaining to your system, including conditions treated, doctors' credentials, affiliations, payment and provider options, and more. This will come in handy during step three....
3. Optimize Your Website for Voice Search
Voice search engines use structured data, or Schema, to provide users with the information listed above. Structuring your site's content in a way that voice services can easily access and understand is key. While it may be a lot of work to painstakingly update every phone number or doctor credential, it will be worth it to put your system in the running for voice search. Right Idea Media & Creative also offers an in-house solution that could save you a ton of time by updating your structured data within 72 hours across every search engine and directory.
4. Set up "Actions" and "Skills"
"Actions" and "Skills" are essentially processes that Google and Amazon use to interact with users and learn in real time. Rather than just searching a single symptom or side effect, an Action or Skill can ask a series of questions of a potential patient to build a body of knowledge. This technology helps the patient gain a better understanding of their symptoms and, in turn, where to go for medical treatment. By investing is this work for your website, you help your content appear in more results when voice assistants need answers. There is a lot of nuance and subtlety here, but this document from Google explains how their search engine evaluates voice answers.
Voice search technologies offer your health system a unique opportunity to gain new patients. While the day people are asking Alexa where to find a podiatrist may still seem distant, voice services are catching on and will only to gain momentum. Don't get left behind - prepare your health system to take its place in the new world of voice search. If you're unsure where to start, Right Idea Media and Creative can help. Contact us today!