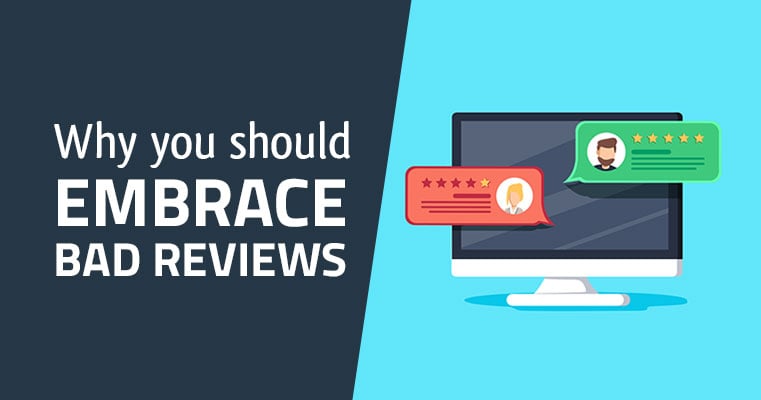 Even the best of businesses will inevitably find themselves on the receiving end of a bad review. It's not the end of the world - sometimes, it's not even your fault. But bad reviews offer the chance to see your business through the eyes of a customer. Here are three steps below to determine what to do when you receive negative feedback.
Is It Worth Taking Seriously?
When you get a bad review, it's important to determine whether it's worth taking seriously. If someone is just plain being unreasonable, or if they have a long history of leaving exclusively negative feedback, they might not be worth your time. Don't waste time trying to please the unpleasable. Of course, that's not to say you should be rude or dismissive towards them publicly! Simply respond as you would any other review and offer to take the conversation offline.
Seize the Opportunity
On the other hand, don't just assume anyone who leaves negative comments is unreasonable. Although you may not agree with a customer's negative review, it's important to try to understand why they may have left your business feeling this way. Though negative feedback can sting, it can also be an opportunity to improve your business in the long run.
Negative reviews could be a warning sign that you need to do some self-evaluation. Does the criticism stem from something you're doing? Something that's inherent in your business process? Could you takes steps to change your approach so that nobody else will have this complaint?
Resolve the Issue
If you reach out to the customer with the complaint, you may be able to resolve the issue and have them remove or revise their review. Send a short message introducing yourself, apologizing, thanking them for their feedback, and offering ways to resolve their complaint to the satisfaction of both parties. Reassure them that you are taking steps to correct whatever upset them, and, if appropriate, invite them back to give you a second chance. Most importantly, aim to take the conversation offline by offering an email or a phone number that they may contact you at.
Don't waste time obsessing over a negative review. Just handle the problem and move on. If you're worried about your online reputation, remember that most customers read more than one review of a business before making a decision. The best way to combat negative reviews is to encourage your customers to leave positive ones! Give them some incentive to do so.
If you have more questions on how to handle negative reviews or any other PR headaches, Right Idea Media & Creative can help! Give us a call today!