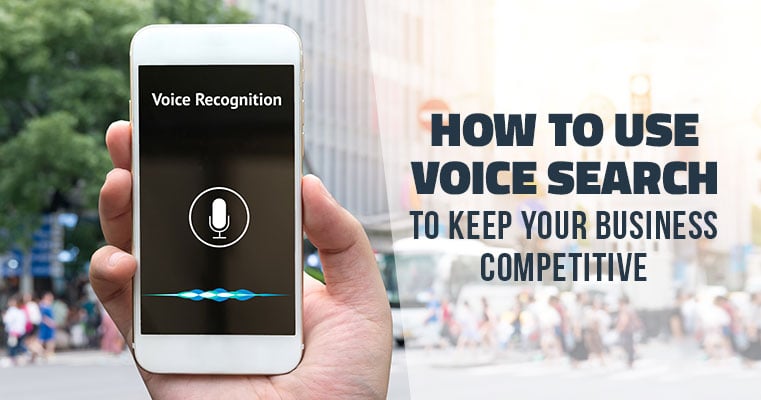 It's one thing for your business to be one of the options listed by a search engine - but it's quite another for it be the option selected by a voice search like Alexa or Siri. With people increasingly putting their trust in these types of intelligent services, it's more important than ever to make sure your business's website is properly optimized.
Here are a few ways that your business can take advantage of these new technologies to stay competitive:
Keep It Mobile-Friendly
Since the bulk of voice interactions happen on smartphones, it's critical to have a site design that's easy to navigate on mobile. Websites with a clean, up-to-date code will have better luck producing new voice search answers.
Optimize Your Website for Voice Search
Voice search engines use structured data to provide users with information like hours, addresses, or photos. Structuring your site's content in a way these services can easily access and understand is key. If they can't find this information, your site is could end up being overlooked.
You should be using Schema.org markup to help structure your website in a way that intelligent services will be able to understand. This means making sure that specific bits of information on your website will stick out to intelligent services and be readily available, such as what kind of services you offer, or your holiday hours. If you're not sure how to do all this, Right Idea Media and Creative has to tools and expertise to help you accomplish this!
Manage Your Online Knowledge
It's not enough to simply put your business listings online and call it good. You have to manage the knowledge that's out there about your business, and optimize it to be easily searchable. This includes tracking down and deleting duplicate or incorrect listings. Since voice search only gives one answer, as opposed to the lists generated by traditional search engines, it's critical to eliminate incorrect info before Siri or Alexa can find it.
If you want your business to stay competitive in this new world of intelligent services, Right Idea Media and Creative can help. Drop us a line today!