You may already be familiar with hashtag usage across social media. For those of you who aren't familiar with the term, we use hashtags to contribute to public discussions and create links that direct traffic to your social media page. Hashtags are useful tools for marketing and driving customer engagement. In fact, almost every social media network has implemented hashtagging over the last few years. Hashtags are an excellent and easy way to extend your reach on Twitter, Google+, Facebook and other social media networks.
After researching some of the best examples of hashtag usage, I've compiled a list of innovative hashtagging techniques that may help your dealership break through the social media noise and allow your message to reach a broader audience.
Hijack a hashtag – Using popular or "trending" hashtags to promote your messages is perfectly acceptable. Twitter allows you to filter trending hashtags by location. Use this feature to choose trending hashtags that may be more relevant to people in your geographic area.

Host a Q&A session – Engagement is one of the primary reasons to use social media sites in the first place. Using a dedicated hashtag, for example #AskHappyHyundai, to connect with your audience is a simple way to drive engagement and generate some buzz.
Give your followers a community with a hashtag – Instead of making your social media page all about your dealership, why not turn the attention on your followers?
Build anticipation about a product launch or event – Use a dedicated hashtag around an event across multiple social media networks. Include the hashtag with photos, videos and other media assets used to promote the event. By tracking the hashtag, you can gauge excitement and chatter about the event.


Create targeted ads with hashtag feature on Facebook and Twitter – Through the power of hashtags, Facebook and Twitter now allow you to pay to promote your messages by placing them directly in front of an audience already using hashtags relevant to your customers. Visit Facebook Advertising and Twitter Ad Products pages for more information regarding their advertising techniques.
Create a hashtag for a contest – Keep the hashtag specific and provide "What's in it for me?" appeal. For example, requiring followers to tweet the hashtag you've created to enter a contest promotes fun customer engagement while broadening your reach further each time the hashtag is used.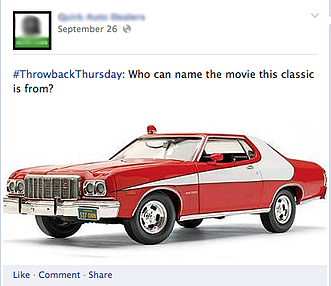 Good luck and happy hashtagging folks!