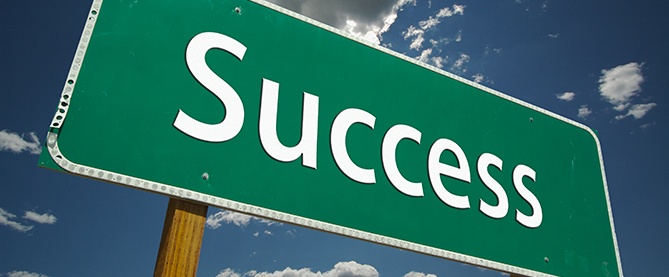 Automotive email campaigns are more important now than they ever have been. Email usage is growing each year and the ability to grab potential customers through an email campaign is better than ever! Car buying customers typically come in cycles so it is important to always be generating content and valuable information for your customers. Here are some tips to a more successful auto email campaign.
Use the right tools
Sending email campaigns from your typical email provider does the trick, but using an email marketing software will simplify the process. With tools to help build and lay out the content, track emails, choose recipients, etc. they offer benefits unmatchable to your usual provider. Based on your own needs and budget, some of the various providers include: HubSpot, Salesforce Marketing Cloud, Marketo, MailChimp, AWeber, and iContact Pro Select. For a complete list, click here.
Be clear with your purpose
When asking for email addresses, let the customers know, truthfully, how you will be using the email addresses. How often will you send emails? Will you send me discount or sales information? Will that information be relevant? All of this is very important to a consumer that is deciding whether or not to give out an email address. And whatever information you give the consumer, you must stick to that. Do not promise to send out a monthly newsletter but actually send two sales pitches each week.

Only use emails willingly given to you
A list of 400 consumers who have given you their email, expecting to receive things from you is much more useful than a purchased list of thousands that is not expecting your email and will delete it fairly quickly. Put together a strong, useful list.

Segment your list
Car buying is a very special type of purchase. Typically it is not done very often. A consumer will buy a car and not be on the look again for a quite a few years. Therefore, the email addresses received should be divided into groups. A recent purchaser should not be receiving the same emails as the consumer in the middle of the buying process. An email address can be in more than one list, but be sure the lists are relevant.

Build a relationship with the audience
The contact you make with your list should not be only when you have something to sell. Build rapport so when there is a car to sell, they will be more willing to hear you out. There are not any rules set on when/how often to send a sales pitch, but it's better to err on the side of caution. Remember to send emails that are not sales related as well.

Know your audience
With technology by our side, we know more about consumers than we ever have! Put that to use! Personalize emails rather than sending a blanket email to everyone. Knowing that a consumer is on the look for a new car allows you to send emails containing cars and deals matched to that consumer. You must know what your customers want and give them the opportunity to fulfill that want at your dealership!
Analyze your emails
The email marketing software almost always includes tools to track your email campaigns. This is very useful information. The open rate, click through rate, where readers spend most of their time, unsubscribes, etc. All of this information can be collected from an email and used to better the next email. If you see that your consumers like to see pictures of the cars and are more likely to click that image than a link, you know to include images. Each new email can be better than the last if results are truly considered.

Keep mobile in mind
More and more consumers are searching for cars on their mobile devices. Placed study showed that 81% of auto shoppers used smartphones to do research when purchasing a vehicle! Email campaigns that are mobile friendly will be much more successful than one that can only be viewed on a desktop.
Automotive email campaigns can have very high success rates and turn into great sales leads. If done correctly, the campaign will assist customers along their buying journey. Additionally, that customer could continue to spread the word after their purchase, builiding the dealer's brand awareness. A few simple tips to keep in mind can make all the difference and create a lasting customer.