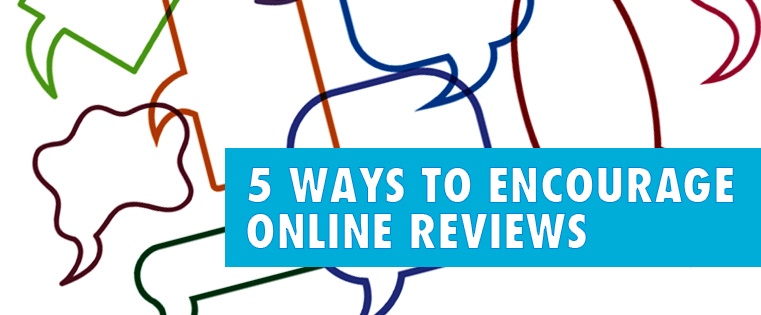 As a small to medium sized business, you most likely don't have pages and pages of online reviews. Those big companies make it look easy, that getting reviews is like getting a new shipment of supplies because they're always coming in. However, the trick behind getting online reviews is to be pro-active about it. Waiting for reviews is not ideal, especially as a small or medium sized business. Here is a list of five simple ways to generate online reviews without having to twist arms.
1. Ask for them - be honest and open
Business as we know it is heavily influenced by online reviews and how people perceive you online. If your company prefers to allow customers to choose to give reviews or not, you will not be successful. Your business needs to push past the shyness and ask for online reviews. You should be doing all that you can do to encourage happy customers to take action online. If your company does not have reviews, you could be easily passed over throughout a customer's purchase journey. Something as simple as "We would greatly appreciate if you could head to our Facebook page and leave a quick review, we're a growing business and every review is important!"
2. Make it easy
A customer has chosen to take him out of his/her busy day to write this review. The steps to get there should be straightforward and not add excessive time to the reviewing process. Many more consumers will be willing to share their experience if the process is uncomplicated and quick. If you have a link asking for a review, make it a direct link. Driving traffic to your website when a consumer believes the link is for an online review will not help you.
3. Be present across various review sites
There are many different platforms that allow customers to review a business. Be present on all possible platforms that are appropriate and/or pertain to your business. This will make it much easier for you to ask for a review by allowing customers to review on their favorite platform! Plus, reviews on various sites naturally build confidence within the consumer, if all the reviews seem to be in sync across the board.
4. Get the word out
Every possible chance your company has to encourage reviews, do so! Place signs and posters in the store requesting a review. Place a link in the follow-up or receipt email to customers. Add links on your social media pages, website - really everywhere you can! The more opportunities your customers have to write a review, the more likely they'll do so. And be timely. Be sure to ask when the great customer experience is fresh in mind; the happier the customer, the better the review.
5. Be responsive
When you think about the review process, your business is asking a customer to use valuable time to write a review, the least you could do is respond to that review. A simple "Thank you for your time and positive words!" will work wonders. That relays the message that their time is as valuable as their business. Customers like to know that their thoughts and opinions are being heard, especially by the company they are reviewing. Whether a positive or negative review, respond in a professional, appreciative manner to most, if not all reviews.
Online reviews are all about your business helping your customers help you. Don't be afraid to ask customers for a review. A few minutes of time from happy customers will work tremendously in your business' favor. Put your company out there, generate reviews, and you'll be thankful! Once you've got the hang of it and manage it well, online reviews will become your good friend.
Other Sources:
http://smallbiztrends.com/2014/02/encourage-online-reviews.html
http://mashable.com/2013/08/07/customer-reviews/#7jxlPNjWSgqG