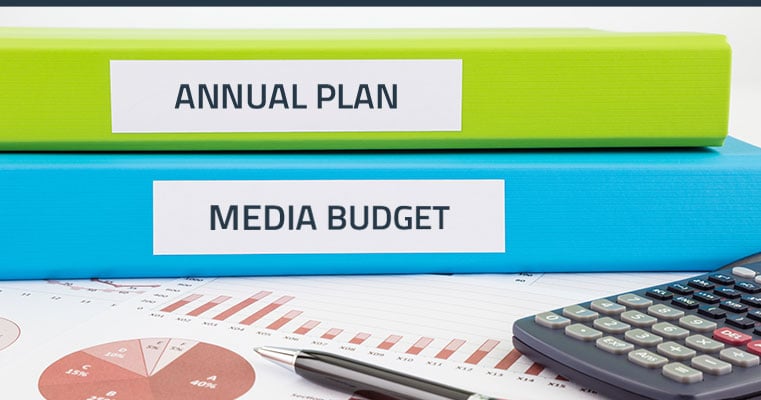 Every business wants to do better this year than they did the last. As we enter 2018, it's time to start thinking about putting yourself and your business in a position to do so.
If you're planning on booking radio or television spots to advertise your business throughout the year, making an annual media plan is essential. The farther ahead you've planned your media spots, the better position you're in to maximize the effectiveness of your ads. Here are just a few reasons to look to the future, rather than playing this year by ear:
Strategic Planning
When determining your annual media plan at the beginning of the year, you'll have a solid strategy in place to reach your target audience, rather than scrambling to purchase leftover media inventory at the last minute. Planning ahead will allow you the first look at premium inventory and sponsorships that can make a big impact with your target audience. In our experience, when clients place last minute media buys they tend to overspend and deviate from their annual strategy and goals. So plan ahead and book your media at the beginning of the year for a disciplined, strategic media budget in 2018.
Added Incentives
By placing a large volume of ads at once, you're helping media sales representatives get that much closer to their sales quota. This kind of patronage will likely grant you additional bonus adds - just another example of how buying spots ahead of time helps you get more bang for your buck.
Flexibility
There really is nothing to lose by planning your media schedule on an annual basis. Media vendors typically allow for schedule and budget changes when given adequate notice. This is also one area where utilizing an experienced media planner and/or ad agency is an advantage - they often have a relationship with local media reps since they likely work with them on many accounts. This relationship comes in handy when it comes time to tweak your media schedule to suit your evolving needs.
If you want to start 2018 off on the right foot for your business, Right Idea is here for you. Drop us a message if you need any help!